Golem Creation Kit
A downloadable game for Windows, macOS, and Linux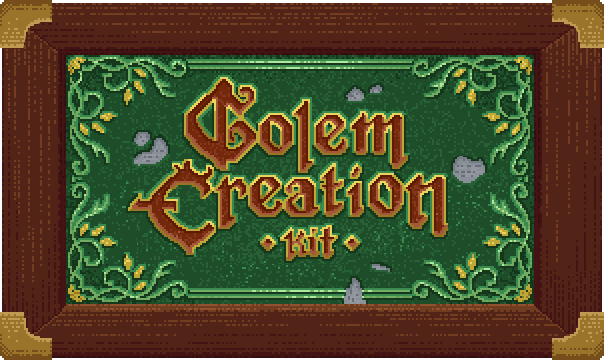 Defend yourself against the torches and pitchforks of outrageous fortune -- with golems!

Anything you see can be an ingredient, whether it's stone, flesh or the very clouds in the sky. Take what you need from the land, throw it into your cauldron, and turn it into unstoppable creations to terrify all who oppose you! But be quick. You only have a minute or you're dead!

Wrapped in a rich story told in visual-novel style, Golem Creation Kit delivers the most fun you've ever had dragging and dropping, right to your screen.


THIS IS A FREE CONTENT-LIMITED DEMO.
GET THE FULL GAME ON STEAM HERE

Rich 16-bit pixel graphics
Subtle, intelligent story
Wit, charm and humour
Many secrets to uncover
Steam Achievements & Trading Cards
Install instructions
Download and unzip to a location of your choosing. Then simply run GCK-Demo.exe!